Teoc's Liver N' Onions
We are excited to be adding new bloodlines to our kennel and have searched high and low for the right ones that will bring to the table what we are looking for! We are very lucky to have Onions join us and can't wait to see what his offspring will look like! Thank you, Tabbatha, for believing in us!
Health Clearances
We will be obtaining all of his health clearances as he reaches the correct ages. Onions is part of a special program offered by OFA for early testing of bloodhounds so we were able to have his hips/elbows tested at 1 year and they looked good but will retest officially at 2 years and post his official information.
CHIC - OFDNA REPOSITORY - BL-DNA-127/B
DNA - AKC DNA Profile #V963093
DM - OFA# BL-DM569/2M-NOPI  (normal)
Patellar Luxation - OFA # BL-PA173/24M/P-VPI (normal - practitioner)
Cardio - OFA #BL-BCA59/24M/P-VPI (normal/clear -practitioner)
Hips - OFA #BL-2587G24M-C-VPI (Good)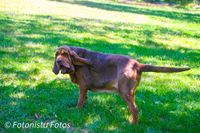 Teoc's Cooper Shug Be Humble

Boxford's Trooper Sir Charles

Big Black Mississippi Hound

Swarner's H&P Haynky-Paynky

Swarner's Rayne Alexandra

Teoc's Gracie Lynn Sniff 'Em

Kernal Teak Osborne McDonald

Flessner's International Grand Ville

GCHB CH Flessner's International Harvester

CH Bacchus Du Noble Limier

Ch Jo-Li's Uncommon Treasure

Edenhill's The Grand Wazoo

CH Flessner's Royal Flush At Edenhill

Frederik Roia Spirit of Bloodhound

Pink Pearl of the Linden-Trees